Ceramic Tile Porcelain Tile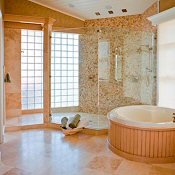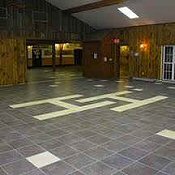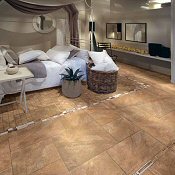 Which is the best tiles to use for flooring?

Tile Flooring: How To Choose The Best Type


Slate Look Porcelain Tile. Super Durable! "A laundry room or mudroom is going to get a lot of hard wear so you want something durable ...

Small Mosaic Tiles Can Dress Up Any Area, Create The Look And Feel For Your Decor. ...

Vinyl Tile and Luxury Vinyl Tile Have Made Huge Strides, Check Out The Latest ...

Oversized Travertine Tile Is Still A Popular Favorite ...

Stone Look Porcelain. Will Always Remain Classy ...

Slip-Resistant Slate Has Really Been Coming Into It's Own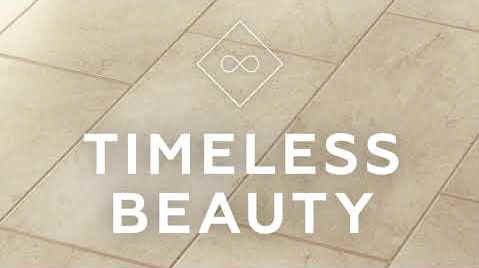 Ceramic and Porcelain Tile

Tile selections from Arley include domestic to worldwide blended into unique collections, most found no where else.

Tile in wide range of styles and materials including but not limited to, imported, ceramic, porcelain, metal, glass with countless options to assure you will get the perfect look you want.

Ceramic tile makes a stunning impact to your home, bath, kitchen and beyond.

Tile Ceramic and Stone Tile

Tile and Stone from Shaw offers classic beauty that is timeless with styles and looks that range from contemporary to rustic.
Available in slate, marble, travertine, with decorative accents and more.

Marazzi Tile Ceramic and Porcelain Tile

Marazzi USA - Affordable Beauty. Close collaboration within the Marazzi Group of companies provides immediate access to the latest in design trends throughout the world.

Tile by Marazzi includes residential, commercial, decorative and state of the art design options.

Tile by American Olean

World renowned American Olean Tile has been a world wide leader in residential and commercial, porcelain, quarry, floor and wall tile, glass as well as metal tiles, mosaics, stone and decorative accents to compliment any installation.

Florida Tile Tile Ceramic and Porcelain Tile

Florida Tile, Inc. is a world-class manufacturer and distributor of porcelain and ceramic wall tile, as well as natural stone and decorative glass and metal tiles.

Florida Tile products are one of the greatest values in the industry. Their reputation is built on providing reasonably priced, design rich products to the tile market.
Green tile initiatives are also foremost at Florida tile.

Daltile Tile Ceramic and Porcelain Tile

Daltile offers one of the most comprehensive product lines in the tile industry including Daltile's porcelain tile, ceramic tile, glass tile, metal tile, natural stone and marble lines.

Daltile is available in residential as well as commercial applications, also offering environmentally friendly recycled tile lines.

Tile by Mannington

Mannington Mills manufactures residential and commercial resilient, laminate, hardwood and porcelain tile floors.

Through innovative flooring design and marketing, Mannington continues its commitment to quality, customer satisfaction and the environment.

Imported Italian Tile and Wall Tile
Italian tiles are ideal for a wide range of residential and office spaces, and harder porcelain tile is extremely durable even in the highest traffic areas. Choose glazed tile or unglazed tile for the "feel" you want. We also have the right tile hardness rating for your specific purpose.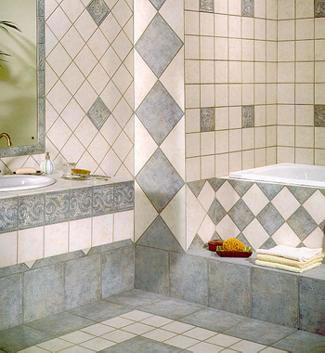 The Floor Authority is your one stop Information Source for fine Italian tile, Marble tile, Porcelain tile, Ceramic tile. Be sure to visit your local dealer who can answer all of your tile questions and provide expert tile design assistance. The company website can help you find a dealer or installer in your area to assist you with exactly what you need.

Call the nearest dealer with all of your tile and flooring related questions. They will be glad to assist you.
For Floor Tile and Wall Tile in Eastern, Pennsylvania
Ceramic Tile
Porcelain Tile
Tile, Ceramic Tile, Porcelain Tile, Floor Tile, Tile Dealer, Tile Store, Bathroom Ceramic Tile, Ceramic Floor Tile, Granite Tile, Ceramic Tile Flooring, Dal Tile, Marble Tile, Kitchen Ceramic Tile, Slate Tile, Stone Tile, Florida Tile, Mohawk Tile, Leonardo Tile, Mohawk Ceramic Tile, Iris Ceramica, Ceramic Floor Tile, Bathroom Tile, Ceramic Tiles, Ceramic Tile Flooring, Ceramic Tile Store, Italian Ceramic Tile, Ceramic Tile Distributor, Ceramic Tile Dealer, Italian Porcelain Tile, Ceramic Tile Dealer, Wall Tile, Bathroom Tile, Decorative Tile, Saloni Tile, Ceramica Del Conca, Shaw Ceramic Tile, Iris Ceramica, ceramic tile, porcelain tile, area rugs, specialty flooring, mohawk tile store, Shaw tile distributor, Dal tile tile dealer, Delconca tile, Saloni tile